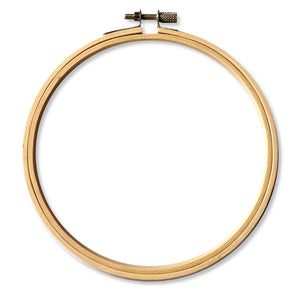 Knit Knot Krafts
6 inch Round Bamboo Embroidery Hoop
Regular price
$3.23
$3.23
Unit price
per
Share this Product
---
A bamboo wooden embroidery hoop, 6 inches / 15.2cm in diameter.
This can be used to keep fabric flat while stitching.
To use, place your fabric over the inner hoop and fit the outer hoop over it. The outer hoop has an adjustable screw that can be tightened to keep your fabric secure and taut.
The hoop can also be used for framing finished embroidery, cross stitch or hoop art.
---