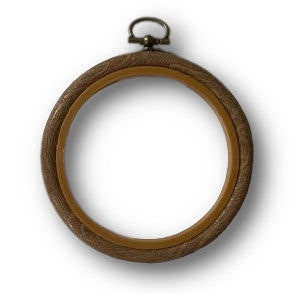 Knit Knot Krafts
3 inch Round Flexi Hoop, Embroidery Frame
Regular price
$2.57
$2.57
Unit price
per
Share this Product
---
A small hoop to frame and display your cross stitch, embroidery or hoop art and can also be used for holding your fabric while stitching.
The hoop consists of a plastic inner hoop and a rubber outer hoop that fits over your fabric and the inner hoop, keeping the fabric taut. It is 3 inches / 7.6cm in diameter.
The hoop has a removable hook fixed to the top for hanging. It is perfect for making mini decorations or Christmas ornaments.
---